2002
Launched services as a new division of Daishinsha Inc.


Learned Alan Cooper's persona methodology from Forrester Research

Acquired innovation methods using ethnography from innovation consulting firm Doblin
2003
Learned design innovation methodology from Prof. Vijay Kumar of the Illinois Institute of Technology Institute of Design (IITID) and partnered with Prof. Kumar as an advisor

2004
Launched a patient journey map through Saiseikai Kumamoto Hospital's Patient Experience Enhancement Project at the 2004 International Modern Hospital Show

Advanced our design thinking approach from The Division (a UK design company from former IDEO product designer) and established ongoing partnernship
2005
Honored as a finalist for Daiwa House's EDDI'S House Marketing Program at Forrester Research- sponsored VOICE OF THE CUSTOMER AWARDS
2006
Hosted a healthcare design seminar with speakers from Architects Hawaii who designed the architecture and interior of Kameda Medical Center, and Ergonomidesign (currently Veryday)
2007
Launched Persona Design Consortium

Contributed the article "Customer Experience" to the Fall 2007 issue of Hitotsubashi Business Review

Planned and published "Persona Strategy" from Diamond Inc.

2008
Participated in EPIC 2008 in Copenhagen

Awarded the University of Tokyo's Morikawa Laboratory Excellence Award for spatial design at the AICA SHOP DESIGN CONTEST

Contributed to "Constructing the Ultimate Customer Image - Introduction to Persona Marketing" in the March and May 2008 issues of Nikkei Information Strategy

Led "UX Design for Embedded Systems" at Embedded Systems Tekijuku, a training course for engineers sponsored by the Embedded System Industry Promotion Organization
2009
Contributed the Hospital Experience Innovation Project case study to the US "Journal of Business Strategy"

Conducted the workshop "Focus on Emotions to Provide More Actionable Insights for Business Designers" and presented artifacts in "Empathic Design Process" at EPIC 2009 in Chicago
2010
Conducted the workshop "The (DO) of Service: Japan's Traditional SHINISE Businesses" and presented artifacts in "Transmitting the Empathy" at EPIC 2010 in Tokyo

Contributed to "Ethnographic Marketing" in the October 2010 issue of Diamond Harvard Business Review

2011
Learned the Clue Scan method from Experience Engineering

Presented "Cheerful Humor: Changes in Japan after the Disaster" at the Pecha Kucha component of EPIC 2011
Obtained a ZMET method license from Olson Zaltman Associates

2012
Hosted an innovation seminar for emerging countries with design research firm INSITUM

Joined the Service Design Network (SDN)

Conducted the workshop "Secrets of Long Established Businesses - Experience Design from Japanese Culture" at the 1st SDN Japan Conference

Taught the "Introduction to Ethnographic Marketing" program at a management academy sponsored by Diamond Inc. and Cicom Brains, Inc.
2013
Hosted an India-focused innovation seminar with design research firm Convo

Developed a service design kit and held workshops with Jaimes Nel of Livework, a service design firm

Sponsored the "101 Design Methods" seminar by Professor Vijay Kumar (co-sponsored by Diamond Inc. in cooperation with the Japan Institute of Design Promotion)

2014
Co-authored "Practical Persona Marketing" with Nikkei Inc.


Taught "Design Thinking" in Cicom Brains, Inc.'s ISL program

Sponsored a "Co-Creation" seminar by Professor Liz Sanders (co-sponsored by Diamond Inc. in cooperation with the Japan Institute of Design Promotion)

Planned and managed "Uemachiza," a members-only innovation study group in the Kansai region

Learned co-design mindsets, methods, and techniques from Professor Liz Sanders of The Ohio State University, and partnered with Prof. Sanders as an advisor

2015
Renewed the mct's corporate logo & branding


Joined the Design Innovation Consortium

Conducted the "Service Design for Foreign Tourists to Kyoto" workshop at Kyoto University's Summer Design School 2015

Held "Key Takeaways for Japanese Firms from Businesses in the US" seminar with Aranca, a strategic research firm

Spoke about "An Omni-Channel Experience to Increase Customer Loyalty" at the mif Forum 2015, hosted by Mitsubishi Research Institute, Inc.
2016
Conducted the workshop "Service Innovation Based on Foreigners' Experiences and Understanding of Japanese Sweets" at Kyoto University's Summer Design School

Lectured on business design at the Osaka City-sponsored AIDOR, a program for nurturing entrepreneurs through IoT

Planned and managed DMN (Diamond Design Management Network), sponsored by Diamond Inc.


Established salon-styled exchange study gathering events for professionals under the name of 'Convivial Salon'



2017
Led the "Customer Experience" at Diamond Inc.'s DMN business design course

Hosted a remote ethnography workshop for Malaysia, Hong Kong, and Vietnam

Conducted the global branding seminar "Introduction of Methods for Building an Overseas-focused Brand and Key Points Regarding International Trademark Registration"
2018
Conducted the seminar "Design the Moment which Appeals to 5 Senses -Tourism in Kyoto from a Stand Point of Micro Interaction" at Kyoto University's Summer Design School 2018, and was awarded 3rd prize

Planned and conducted Design Management Expo 2018

2019
Conducted the workshop "Designing Kyoto's Emotional Connection" at Kyoto University's Summer Design School 2019, and was awarded 3rd prize

Conducted a Social Innovation Boot Camp on "Solving Social Issues in Colombia" (in cooperation with Next Leaders' Initiative for Sustainability [NELIS] and SocialLab)

Founded PlayfulNetwork (a community for practicing the future of work) with Nobuyuki Ueda, professor emeritus at Doshisha Women's University and director of the NeoMuseum

2020
Launched a social innovation support venture with Next Leaders' Initiative for Sustainability (NELIS)

Conducted the "Post-COVID-19 Visioning: Making New Things" multi-client research project with 10 supporting companies




Facilitated a cross-continental online event for the 4Revs Global Summit
2021
Hosted the live session "Evolving Design Practices, People, Platforms" with InVision (a design systems solutions company) and released a supplementary podcast

Formed a business alliance with CSA Research, Inc. and launched a localization report and data services

Conducted the "Opportunities and Risks of Globalization for Japanese Companies" seminar with CSA Research, Inc.

Released "CX4DX" (a practical learning app) to promote Digital Transformation from a CX perspective

Became the first Japanese company to receive certification as "Miro Experts" by Miro, a provider of cloud-based whiteboard applications



Renewed the corporate logo & branding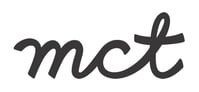 2022
Acquired the DMN business from Diamond Inc.

Led a sustainable innovation program at 4Revs

Sponsored the INNOVATION LEADERSHIP seminar by Roberto Verganti, author of Overcrowded: Designing Meaningful Products in a World Awash with Ideas

Selected as one of the "Top 50 Creators" by miro